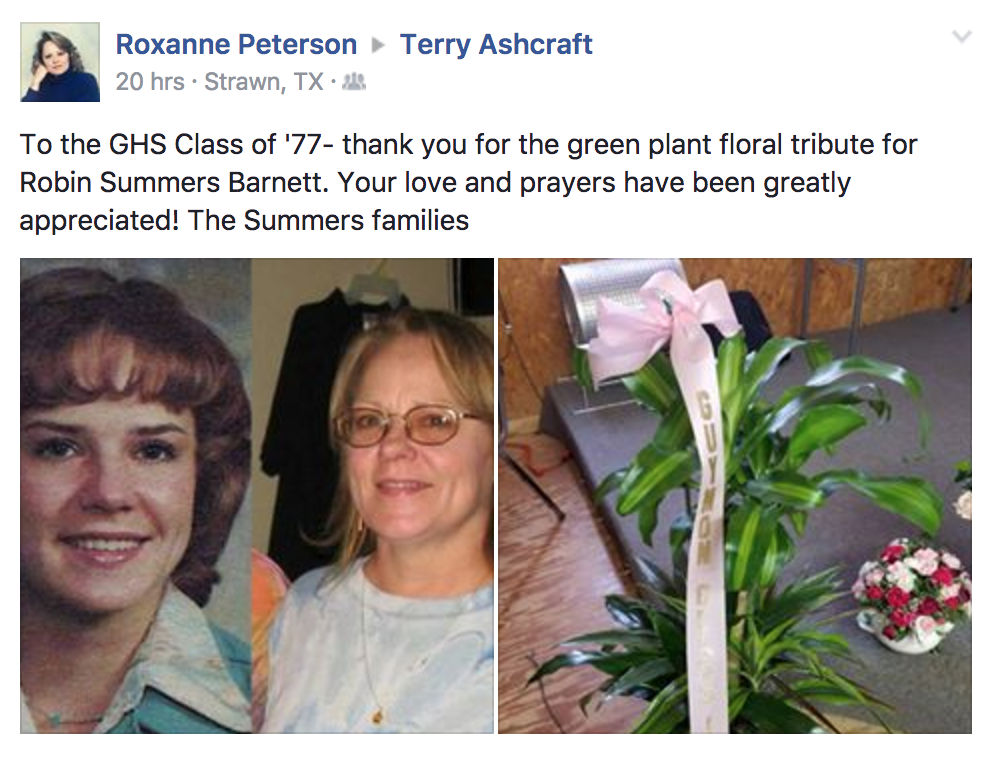 ---
Hello Class of 77. The Committee have almost finalized our plans for the reunion. We will be adding the itinerary of events such as times for the meet and greet, dinner and the silent auction.
JUNE 2nd & 3rd 2017 join our 40th reunion.
The entire event at the SKIRVIN HOTEL!!!! So, we need to try to get a head count on who would like to stay at the Skirvin so we can block out rooms to get this special rate. If anyone would like to stay somewhere other than the Skirvin we are working to find an alternative hotel, please note you will more than likely have to take a cab, Uber or Lift it you don't wish to drive as there are not many alternative hotels in the area.
This is so exciting to have the opportunity to stay in such a beautiful hotel with so much history. We have received a fantastic rate for our class. Please contact a Committee member to let us know if you are definitely going to come. We need the numbers to make sure we have a room for all who wants to stay there.
This weekend will be having an ESPN for baseball and they like to stay at the Skirvin. Our rates will be $149.00 per night and all rates are going for more in Bricktown . The Skirvin rates will be $299.99 otherwise.
You can contact these Committee members:
Cheryl Carter Fussell
Kelli Cates Nelson
Terry Ashcraft
Kathie Jo Peterson Marshall
Nora Dennington
Patty Gackstatter Hawkins
Rudy Garcia
You can contact us on here or if some want on messenger. Again I'm so excited to see everyone and this is going to be a lot of fun.
More details coming soon. Please let us know if you plan on staying at the Hotel… below is a link to the hotels web site as well as a the hotel has done for our class, it will be updated and we will repost it again.
Hotel's Website
Our Hilton Link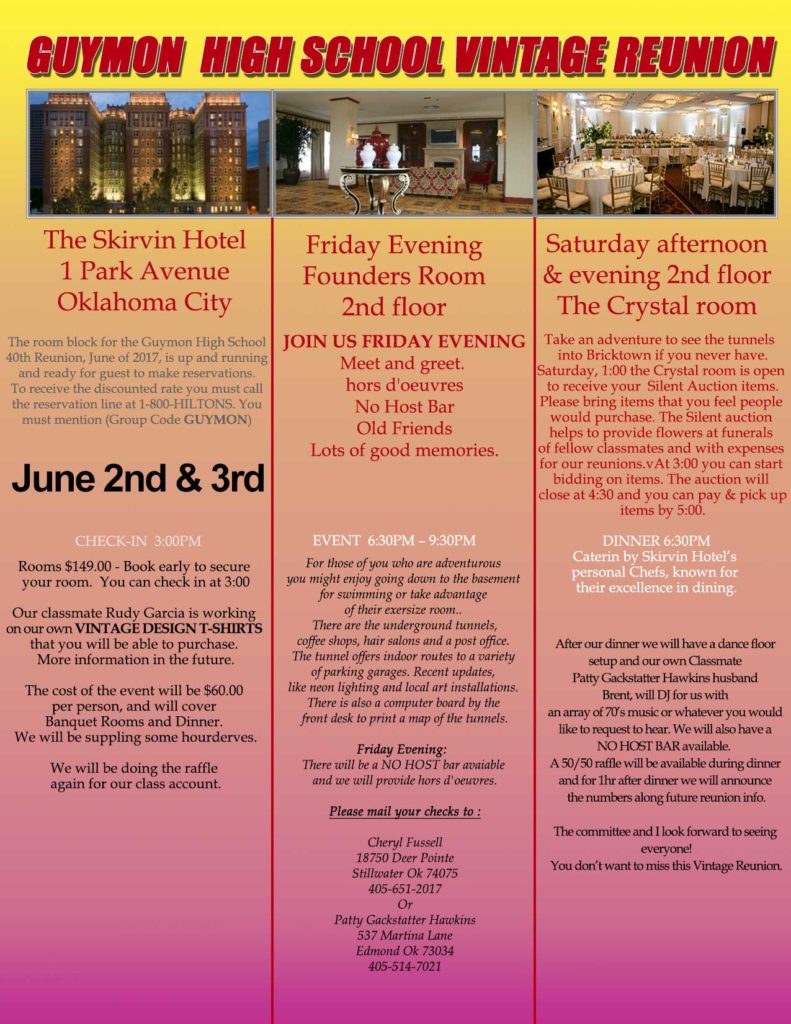 ---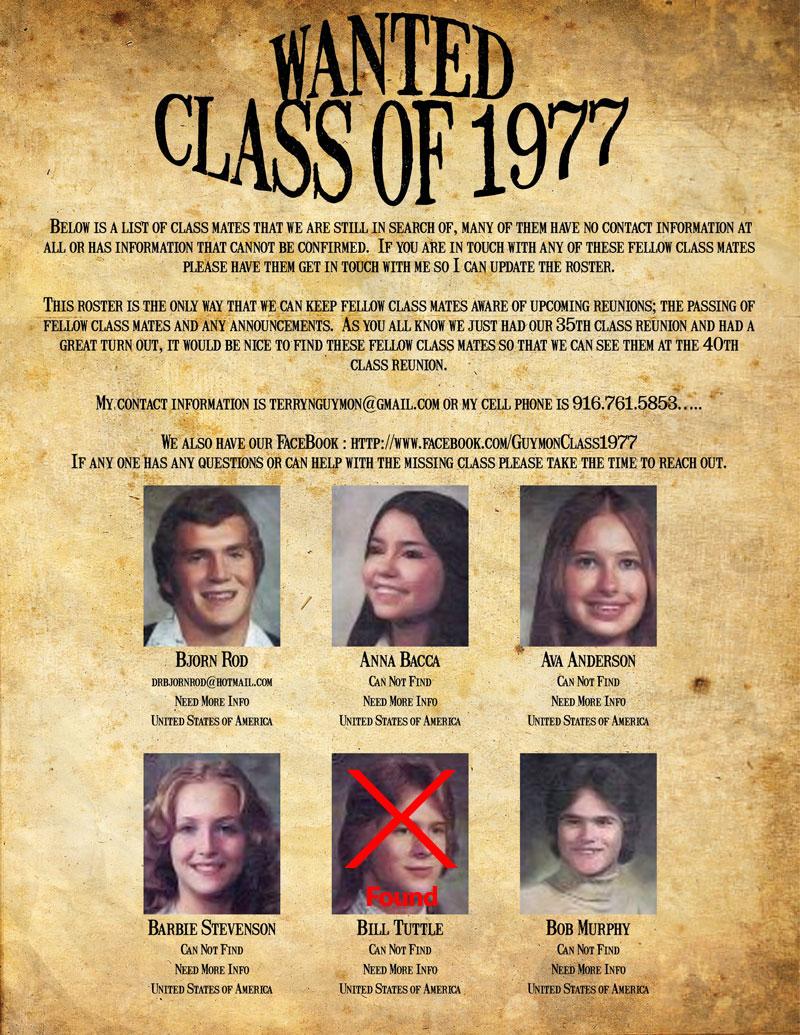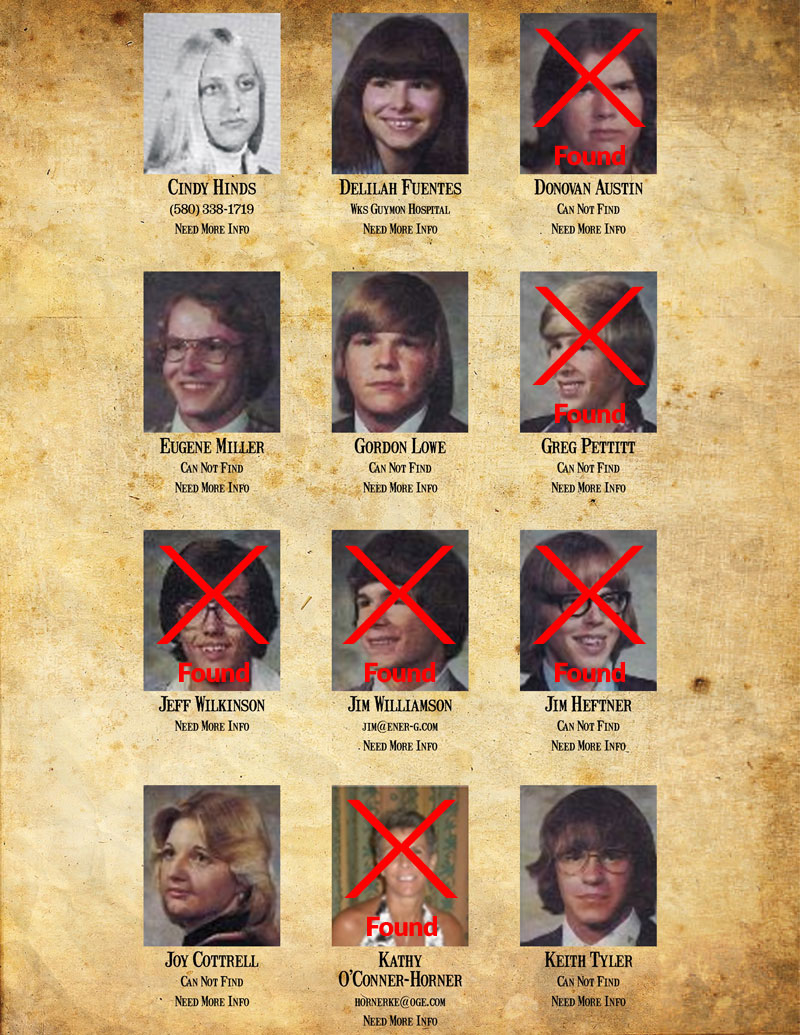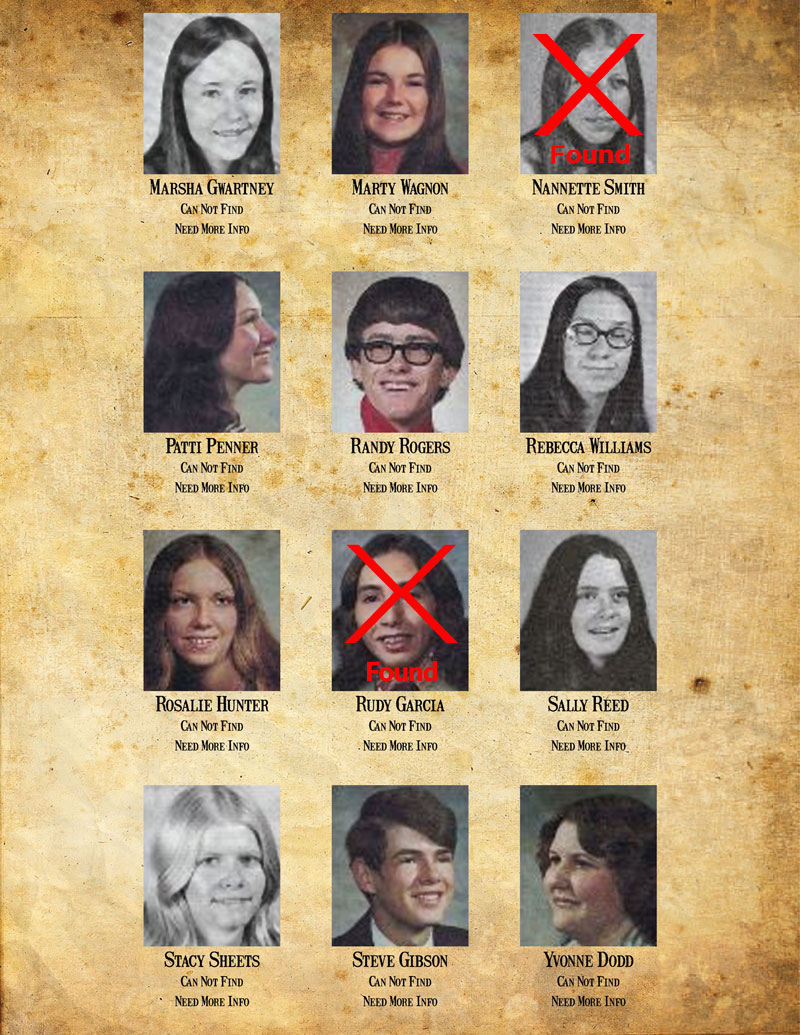 35th Reunion Update
Gallery photos have been updated!
Nancy Joellyn Rich
"Had a great time a dream and pray come true enjoyed seeing everyone thanks everyone for a great time"
Kc Rothschopf
"Thank YOU all who worked on the party in Norman. It was fun. Thank you again."
Bill Cooksey
"hope to see more photos!!!"
Glenda Rich Scott
"So much fun. Loved it"
Ronda Williamson Mall
"Thanks for all of your hard work! I think we all had a great time!"
Melody D. Smith
"Terry, you and the committee did a wonderful job and we all had a BLAST! I just did not want to come home yesterday, but now it is back to the grind. Thank you for everything!!!"
Kim Hardesty Willis
"We are one awesome class!! Thanks for all the good times.."
Special Thanks to Your 35th GHS Class Reunion Committee:
Steve Nelson      Kelli (Cates) Nelson     Nora (Crane) Dennington
Kathie Jo (Peterson) Marshall      Terry Ashcraft
Jerry Ward     Kim (Hardesty) Willis     Cheryl (Carter) Fussell
****Stay tuned for more updates****
****The Itinerary can be found on the important info page****